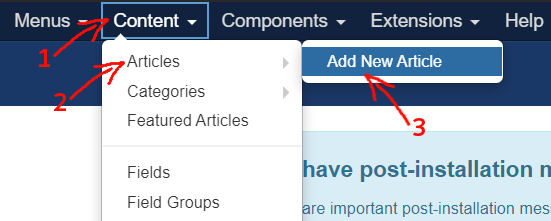 Creating a new article
To create a new article in Joomla! is very simple and easy:
Click on Content from the top blue menu bar
Click on Articles
Click on Add New Article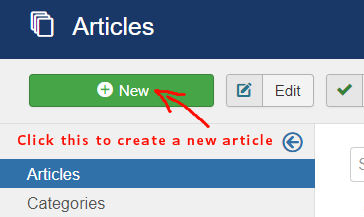 Once you are in the article area, simply click on the green "New" button
Tips:
You don't need to do double clicks on the button. A single click will do the job. If you change your mind, instead of clicking the browser back button, just click on the

button.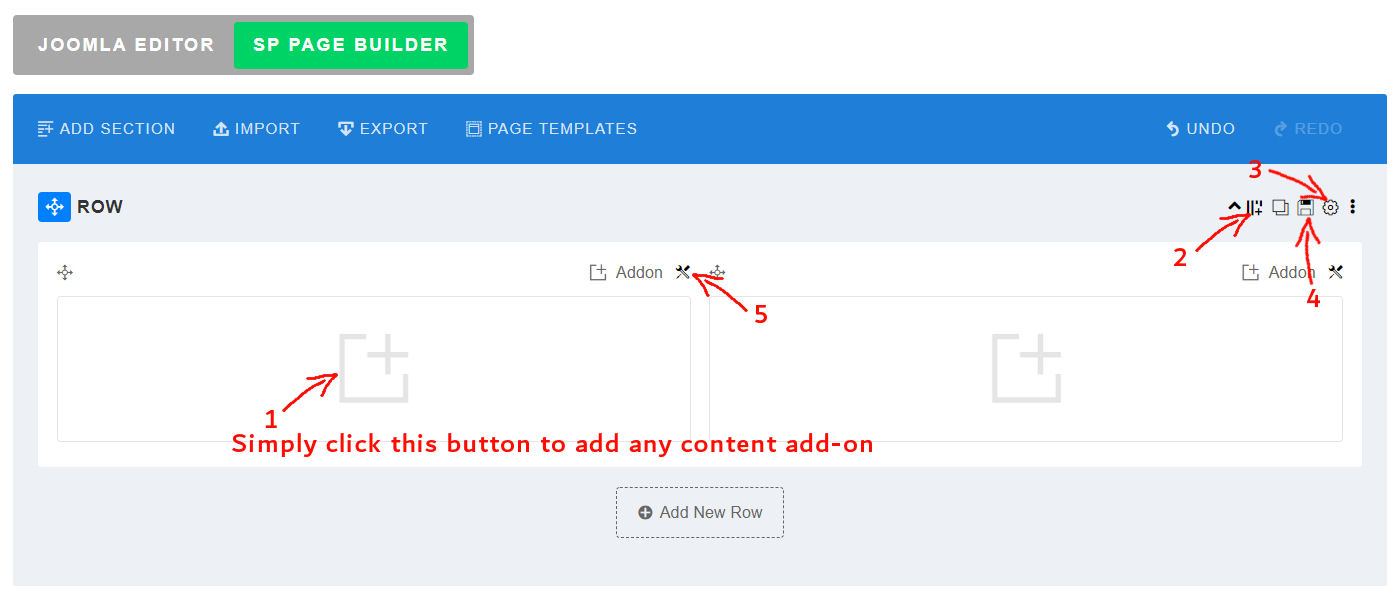 Working with SP Pagebuilder
SP Pagebuilder is very similar to all other premium text editors. The numbers below are corresponding with the numbers on the picture above.
Click the "+" or "addon" button to add an addon content
Click this button to add or delete column
Click this button to adjust section configuration like background color, text color, etc.
Click this button to save this section as an addon so that you can use it on other page/section.
Click this button to adjust column configuration/setting.
TIPS: You can drag and drop all the columns and addons to re-arrange its position
Saving your new article
When you are finish creating all of your content, you can click on either

to save and continue working or

to save then exit. You can also click on

to save your work, close the article then automatically create a new article. If you change your mind, NEVER click the browser back button. You can click on

instead to close the article and cancel all changes without saving it.