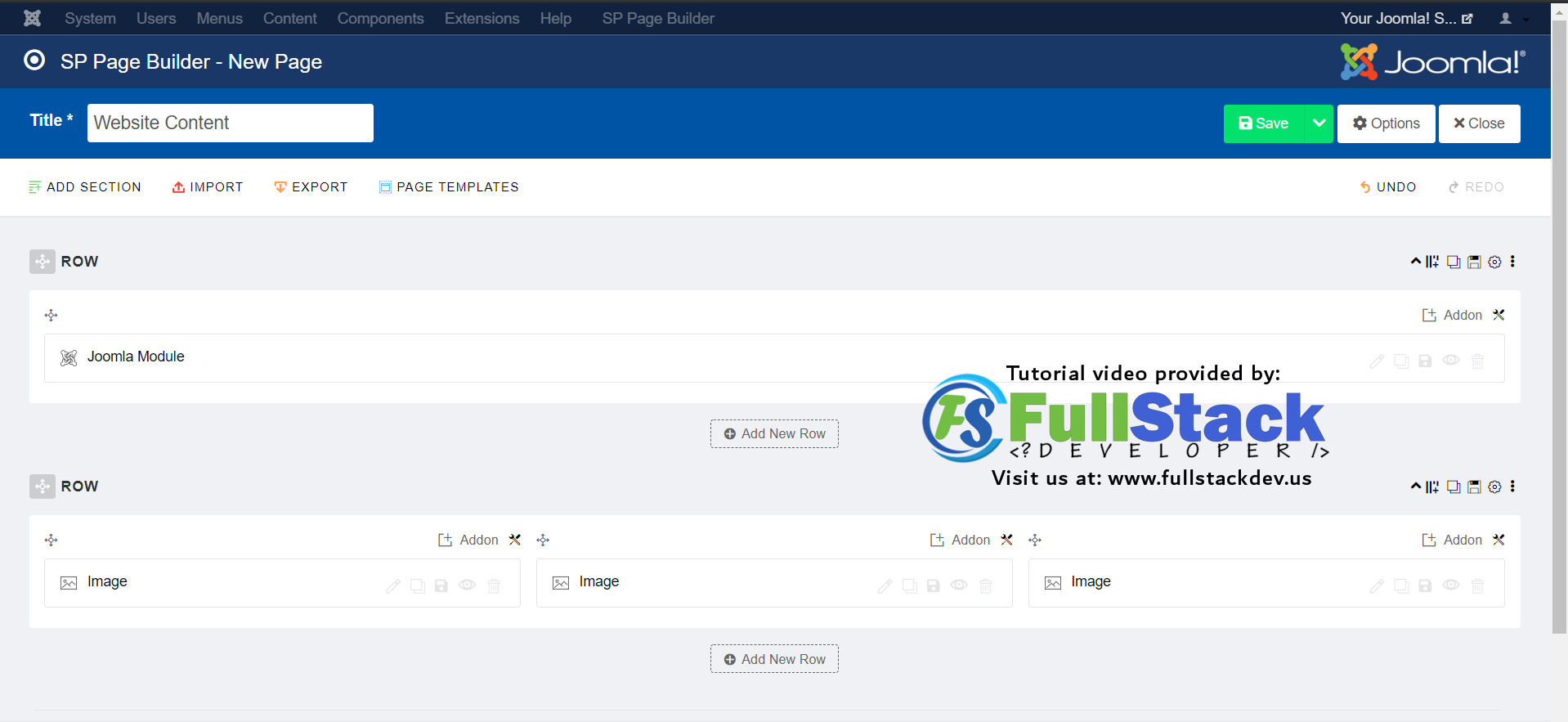 Installing SP Page Builder
One of the best Page Builder component for Joomla! Great drag and drop feature with many addons to speed up development of your Joomla! website. They have the free and the Pro version. The free version loaded with some basic tools which is sufficient for most users. If you need more cool and advanced features, the Pro version are loaded with features that will help in building a beautiful website with ease. To purchase their Pro version please visit them at:
https://www.joomshaper.com/pricing#page-builder
Note: We are NOT affiliated with JoomShaper nor that we get any commission for sending traffic to their website. If you have problem with their component, if you are our customer, we will try to help you to the best of our ability but end result may require you to contact them directly.
Enjoy the video tutorial...